Landing in the magic potion of naturopathy and essential oils at an early age, this heiress of a long family tradition in holistic health has over forty years of experience in the field of natural health. She is a major figure in the world of essential oils and is one of the forerunners of their dissemination to a wide audience.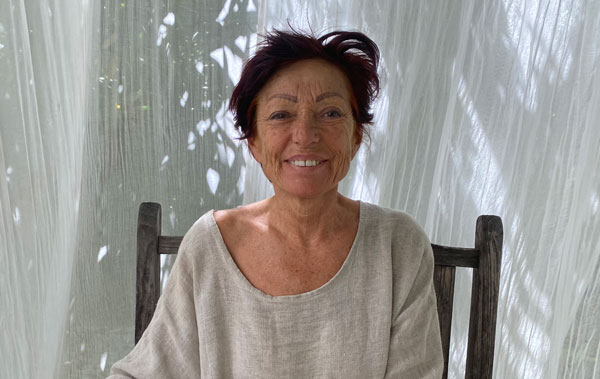 for many years, with legendary dynamism and generosity, nelly has been spreading her love of plants through various initiatives.
elle a fondé un musée des arômes et du parfum en Provence, un lieu magique qui émerveille chaque année des dizaines de milliers de visiteurs.
en Suisse, elle a créé un éco-lieu qui propose stages, cures et séminaires. Au Japon, elle a initié l'école d'aromathérapie naturellement de Tokyo.
Since 1992, it has been planting trees on all five continents and working to save the planet.
in 2020, the nelly grosjean foundation was inaugurated with the aim of helping children and reducing famine, participating in humanitarian foundations, and regaining freedom and sovereignty for the human being.
auteure de plus de trente livres sur les bonnes utilisations des huiles essentielles ainsi que sur l'alimentation gagneur, elle offre ses droits d'auteur de même qu'une partie des bénéfices au profit de différentes fondations.
nelly s'adresse à toutes celles et à tous ceux qui, respectueux de la vie, ici et maintenant, veulent savourer et défendre l'irremplaçable sagesse de vivre en harmonie avec eux-mêmes et avec les autres.
fabriquer des bulles d'amour et aimer la planète devient son nouveau motto.
Sourire et gratitude. Grand, grand merci à la vie !